The creators of the Shiba Inu Token (SHIB) have announced the imminent launch of their Shibarium Layer-2 solution.
Shibarium will run on top of the Ethereum blockchain, which is the basis of the Shiba Inu token. Its capability for decentralized applications and non-fungible tokens have made it one of the most widely used blockchains for smart contracts. However, this popularity has weighed down the system, increasing costs while reducing transaction times.
Layer 2 results in lower costs
Shibarium will operate as a layer 2 solution on top of Ethereum, which will facilitate faster transactions while reducing fees. Layer 2 solutions allow "off-chain" transactions, in which they occur off the first blockchain layer and are retransmitted. Allowing the Layer-2 solution to do the majority of the work alleviates bandwidth, resulting in reduced processing time and costs.
This reduced load on the blockchain network can also improve user experience for metaverse and gaming applications. Shibarium will also serve as a transitional evolution to the Shiba ecosystem, which is centered around metaverse, Web3 innovation, and gaming.
Bone Token Bonus
Although primarily used for governance, the BONE token will play a larger role within the Shibarium. In addition to paying for gas transactions, users can also reward BONE to validators and delegators under the Shibarium protocol.
Similar to other blockchains, validators stake a certain amount of crypto to facilitate transactions and maintain the blockchain. Meanwhile, delegators participate in a consensus mechanism called delegated proof-of-stake (DPoS) by delegating their voting rights to a validator. Some 20 million out of a total supply of 250 million has been set aside to reward validators and delegators.
Shiba Inu price bounces on news
The Shiba Inu price rose on confirmation of the Shibarium news, having risen around 20% in anticipation last week. The token recently trended relatively higher in anticipation of Shibarium news.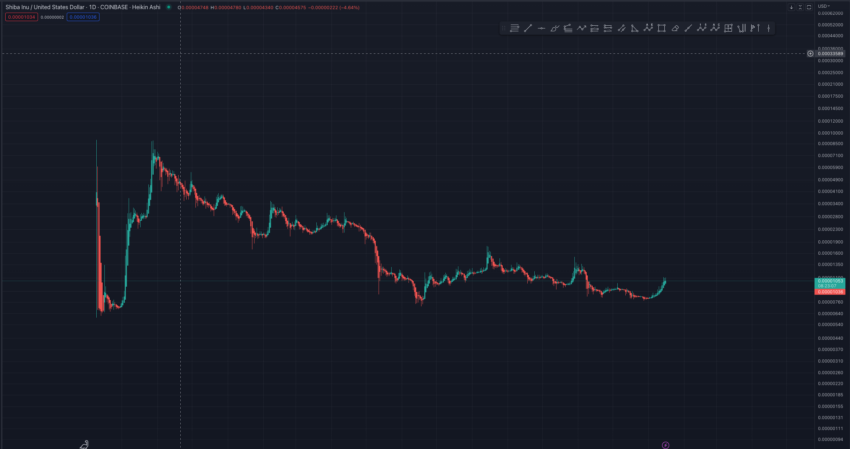 Meanwhile, a report recently revealed that Shiba Inu make up a significant portion of the reserves of a major cryptocurrency exchange. India's largest cryptocurrency exchange, WazirX, recently released its proof of reserves. With over six trillion pieces worth $54 million, Shiba Inu accounts for over 20% of its reserves.
Disclaimer
BeInCrypto has reached out to a company or individual involved in the story for an official statement on recent developments, but has yet to receive a response.